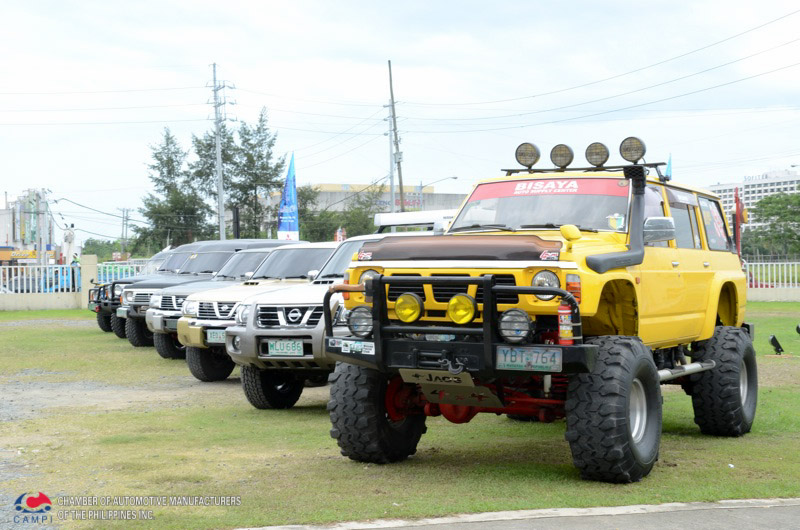 More than being a haven for car lovers and motoring enthusiasts, the 5th Philippine International Motor Show (PIMS) boasts of various activities to keep the family, especially the little ones, entertained with one-a-kind motoring experience.
Games, treasure hunts and pedal go-karts are sure to excite both the young and young-at-heart. Organized by the Chamber of Automotive Manufacturers of the Philippines (CAMPI), the 5th PIMS will be held on September 18-21 at the World Trade Center, Pasay City, and is set to become the ultimate bonding destination for families and friends.
---
Here is a list of activities that PIMS attendees should be excited about:
Pedal Go-Karts and other Motoring-Inspired Games
This year's PIMS promises to be the most engaging and experiential yet. With booths for kiddie "Pedal Go-Kart", Pit-Stop Challenge, Fan-Belt Toss and other motoring-inspired activities, guests are sure to get a dose of adrenaline and endless fun.
Scale-Model Displays
Local die-cast and scale-model clubs have taken the challenge of creating a miniature motor show featuring the same car brands at this year's most anticipated motor show.
Photo Exhibit of Automotive Designers
The Automotive Designers' Row is a PIMS staple that aims to educate visitors about the brilliant minds behind some of the automotive industry's best designs and game-changing innovations.
Treasure Hunt for Kids
Kids from six to 12 years old can learn more about cars in the most exciting way possible with an automotive-themed Treasure Hunt and Trivia Game.
---
Meanwhile, adults are also sure to get their fill of excitement with these event highlights:
Latest Tech Innovations and Displays – 16 participating car manufacturers will have brand presentations and interactive engagements that will create lasting impression on visitors. The following companies will also display their latest vehicles and cutting-edge technologies: BAIC, BMW, Daewoo, Honda, Isuzu, JMC, Kia, Lexus, Mazda, Mercedes-Benz, Mitsubishi, Nissan, Peugeot, Suzuki, Toyota and Volkswagen.
"Progress in Motion" Exhibit – A retrospective display of 12 iconic vehicles will stretch across the venue's main lobby. It will give visitors a crash course on local motoring history with a line-up of vintage and modern cars from the 1950's to the present.
After-Sales Pavilion – Another first for PIMS, the After-Sales Exhibit will showcase packages on vehicle upgrades, repair services, and quality genuine parts for different vehicle models, old and new.
Automotive Seminars and Workshops – CAMPI has also prepared information sessions within the After-Sales Area to inform visitors of the CAMPI's different advocacies including Road Safety, Environmental Protection, and Consumer Rights. Topics will include fuel-saving tips, anti-carjack measures and a fool-proof guide for vehicle registration and driver's license application.
Car Club Meets – Affiliated organizations of the participating car brands will hold club meets during the 5th PIMS. This encourages camaraderie among car enthusiasts while giving the public a spectacular display of one-of-a-kind, customized vehicles.
Test Drives & Food Truck Fever – Outside the venue will be a test drive area for all participating car manufacturers, making sure that car shoppers get a chance to test different vehicle types and brands in one roof. A wide range of food choices will also be available to fuel visitors as they go around this year's most authoritative motoring convergence.
For more information, visit the CAMPI website at www.campiauto.org and CAMPI Facebook www.facebook.com/5thPIMS or contact the CAMPI office at (02) 632-9733.
---
For more information, please contact:
Dang Villanueva
[email protected]
(632) 893-5642 local 188
Marissa Concepcion
[email protected]
(632) 632-9733